FilmFinder – iPhone and Android App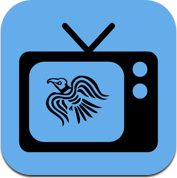 This FREE app helps you find information about films quickly and easily using the Open Movie Database.
Get an overview of the movie and a rating.
Quick links to Wikipedia, IMDB, The Numbers, LoveFilm and The Open Movie Database.
An app for when you just want information, without any fuss!